File Upload
Allow your form users to upload files through your forms. Be it a resume, an Excel file, image, or any other media – they can submit their files for your review. Receive multiple files at once and store them in our secure cloud storage.
Customize file upload settings
During form creation, set up the file upload settings. Define the type or file extensions that your users can upload and limit the file size your form will accept. You will receive the uploaded files as an email attachment– view, save or store in our cloud storage.
*We offer you 100MB of free space and provide up to 50GB with our Premier Plan. If you need a larger storage limit than your plan allows, feel free to contact us.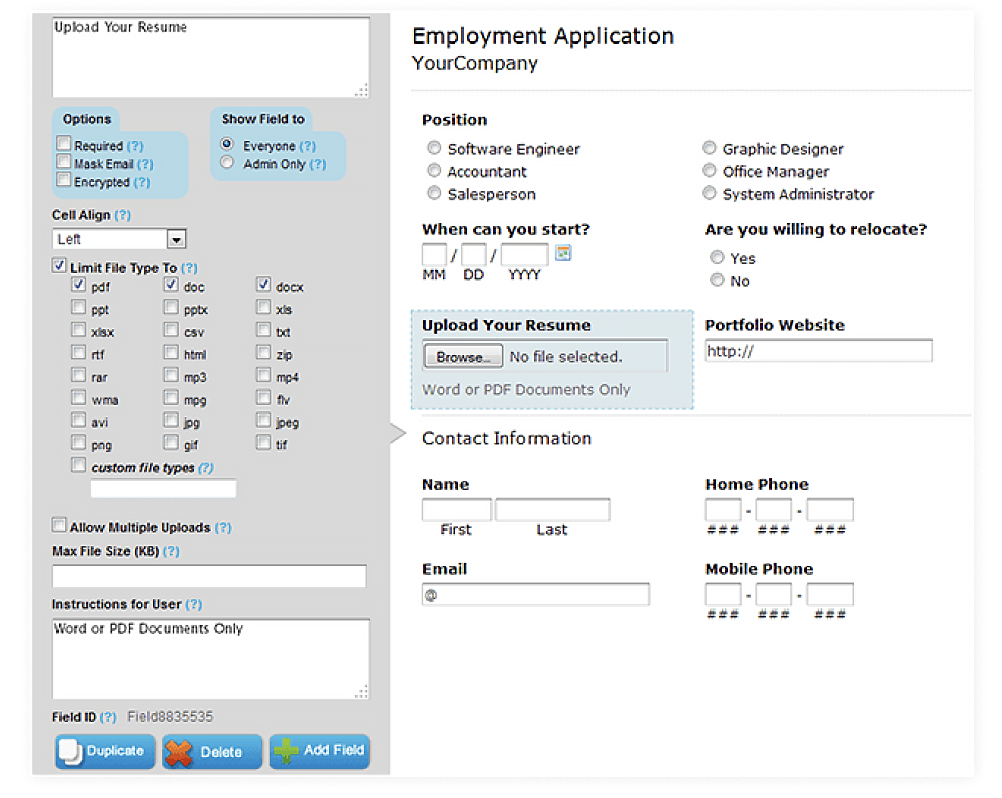 Upload multiple files
You can allow users to upload more than one file if needed. Simply, enable the multiple file uploads option. Users can directly upload the files from their computers.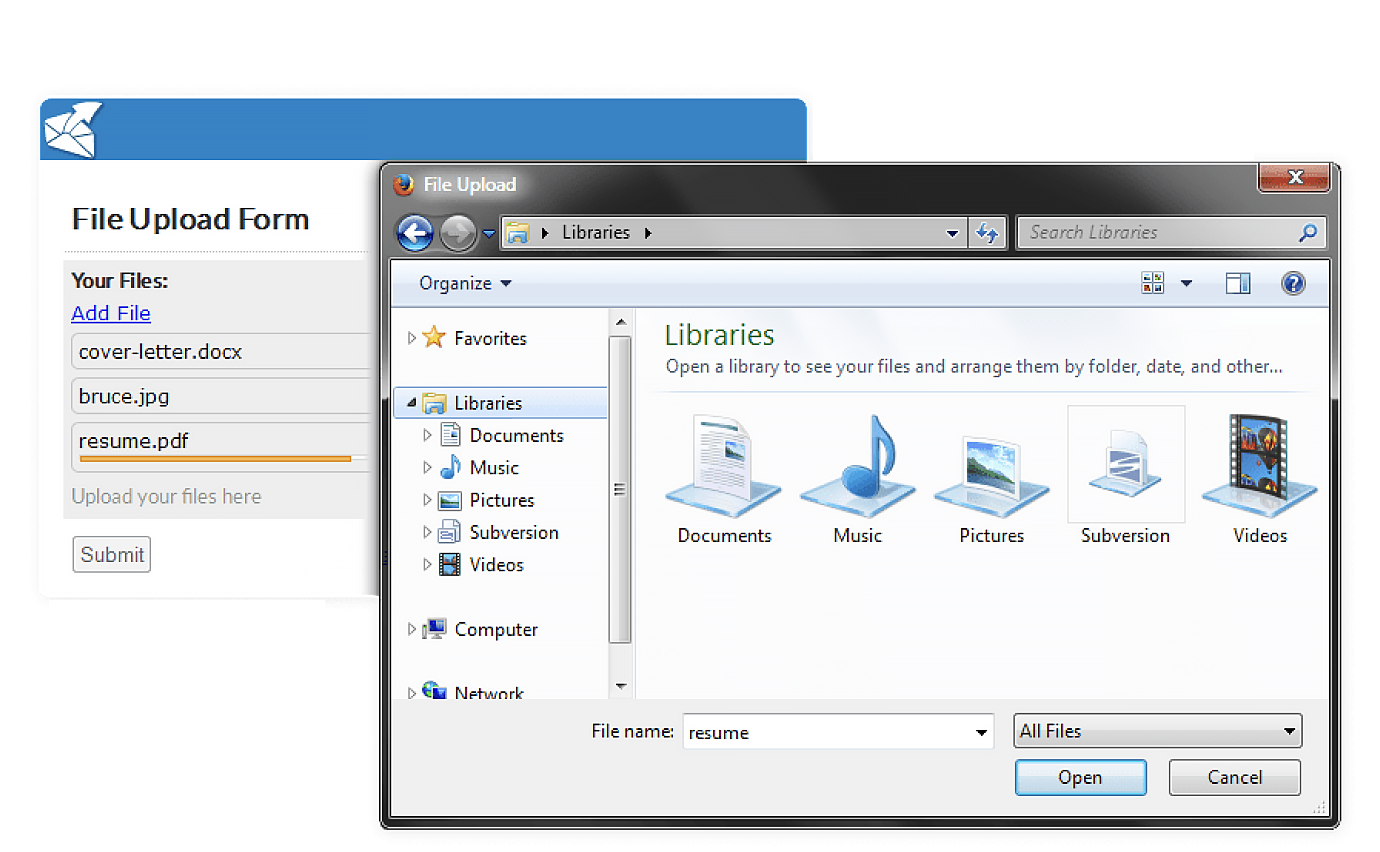 Manage submitted files
Every file you will receive is accessible through your Data Manager. Access them anytime by clicking on the attachment. View and save or securely store it in our cloud.